Cabernet Sauvignon
Back for year 2 and gnarlier than ever! Check out our NEW Limited Edition Cabernet Sauvignon package that glows under blacklight, inspired by the Grateful Dead.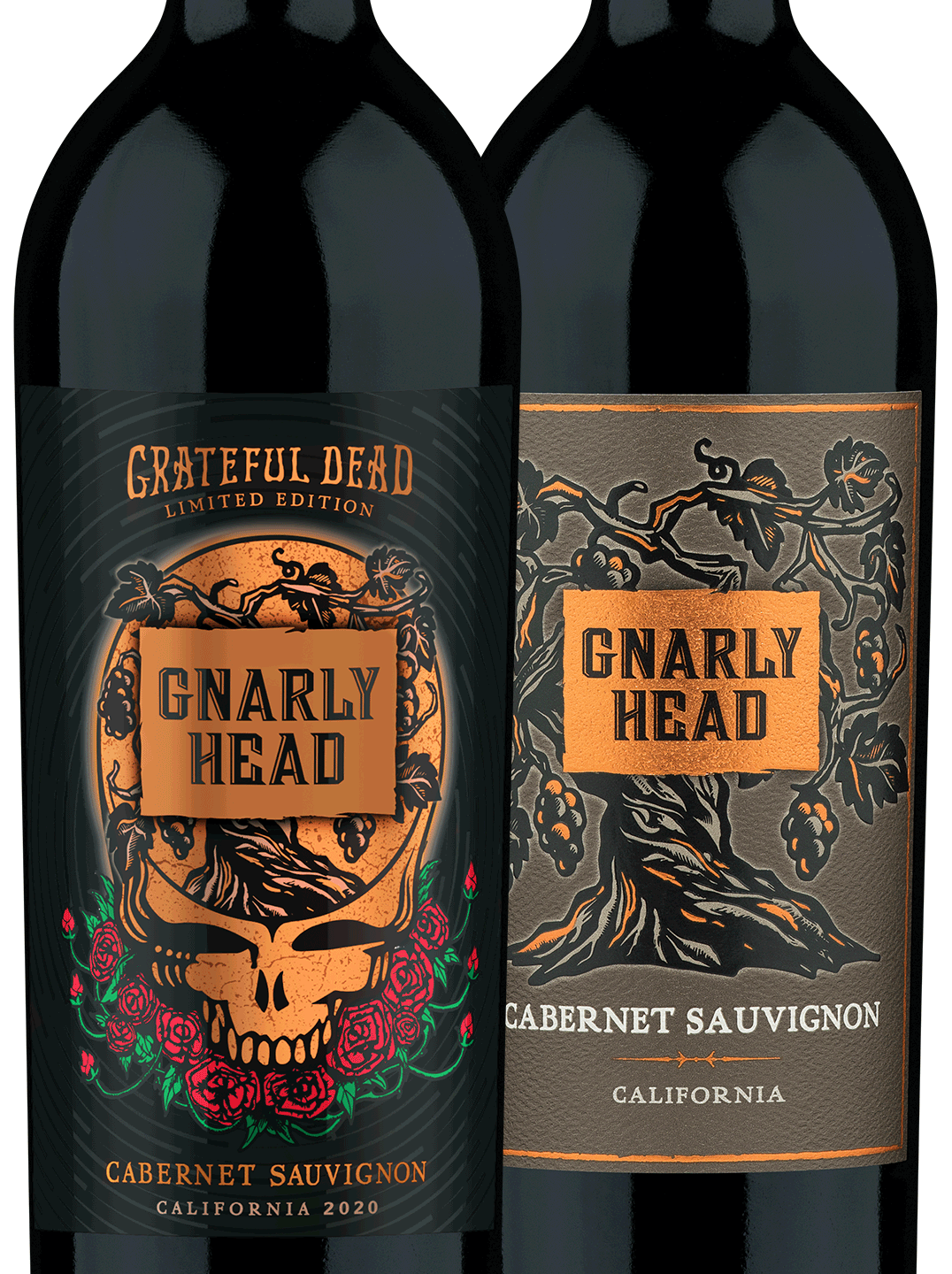 THE STORY
In honor of the Grateful Dead's enduring legacy that has inspired music lovers for decades, this wine celebrates fans' freedom of expression. Gnarly Head wines and the music of the Grateful Dead are both rooted in Northern California, and both are expressive, bold and true to their roots—and fantastic when enjoyed together. Gnarly Head is bringing back the exclusive Grateful Dead package – this year with labels that glow under blacklight! This limited-edition wine is inspired by the same passion, energy and creativity that makes the Grateful Dead such a legendary American rock band.
WINE
This Cabernet Sauvignon is a bold wine grown from some of the oldest vines in California. Gnarly Head's untamed vines produce full-flavored grapes, dense with aromas of black cherry, juicy blackberry, peppercorn and charred oak. This dense and jammy wine boasts a bold tannin structure and a generous finish for those who like unique, big wines with a little eclectic edge.
WINEMAKING
Older vines produce fewer grape clusters, but the small berries yield intense, dark fruit flavors. The grapes for this Cabernet Sauvignon were harvested early in the morning while the weather is cool. This allows the grapes to start off cool and warm up gently for fermentation. Once the wine is made, the wine is aged on a blend of American and French oak to craft a bold and structured blend with abundant fruit flavors and complexity.
PAIRING
Enjoy this wine with grilled BBQ Bean Burger, Ratatouille, or go big with braised beef short ribs.