Chardonnay
Fresh, vibrant and fruit forward; full of tropical flavors with just a touch of vanilla.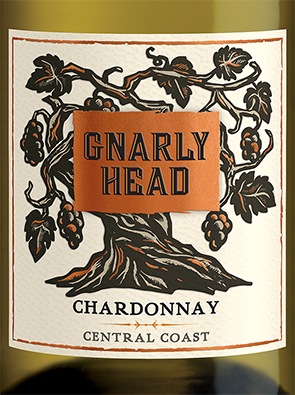 WINE
Gnarly Head Chardonnay raises the bar for this classic varietal. This Chardonnay is a juicy, full-bodied wine that explodes with bright citrusy aromas of lemon zest, honeydew melon and just a hint of toasty oak. Big bold flavors of citrus and apple with a touch of vanilla ensure a perfect match with a range of cuisine, including chicken curry, grilled shrimp and spaghetti carbonara.
VINEYARDS
Our Gnarly Head Chardonnay is crafted using grapes from specially selected vineyards in Lodi and Monterey. Chardonnay fruit from the Lodi region contributes ripe, rich fruit flavors with a full mouthfeel, while grapes from Monterey add crisp acidity, balanced with vibrant citrus and abundant tropical flavors.
WINEMAKING
All of the grapes are harvested in the early morning hours so they remain cool before being delivered immediately to the winery to be pressed off the skins and racked into fermenters. After fermentation, twenty-five percent of the Chardonnay underwent malolactic fermentation to add a lush, round texture to the wine. Each lot is aged separately to add depth and complexity to the final Chardonnay blend.