Harvest Red
Soft and inviting red blend celebrates the harvest with juicy flavors of strawberry and sweet spice.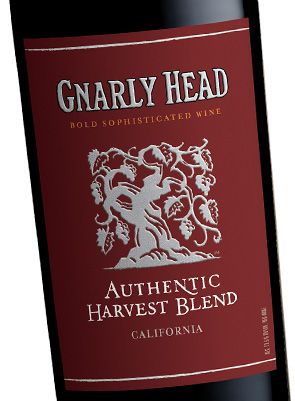 WINE
Gnarly Head Authentic Harvest Red is a smooth and silky blend of Zinfandel, Merlot, Syrah and Barbera. This soft red wine opens with inviting aromas of red berry jam with a hint of spice and fills the palate with juicy flavors of cherry, dark fruit and a touch of vanilla that extend into a lush, lingering finish. Pair this wine with sweet and spicy BBQ chicken, a mushroom burger or beef stew.
VINEYARDS
Gnarly Head 2015 Authentic Harvest Red is delicately crafted using grapes from select vineyards throughout Northern California. Our Zinfandel grapes are hand-selected throughout the Lodi region while our other red varietals are sourced from other California regions.
WINEMAKING
Authentic Harvest Red were carefully harvested during the cool night hours then delivered to the winery to be de-stemmed and gently pressed into fermentation tanks for fermentation on the skins. After a period of controlled, warm fermentation to smooth tannin levels, the wine was racked on a combination of French and American oak to add layers of complexity.